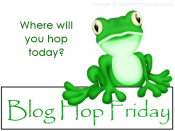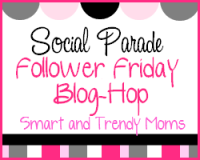 It's Friday! It's been an up and down week for me! I was sick for almost 2 full days and didn't get to exercise or eat normally during that time. Heck I still don't have my normal appetite!But on a plus note I lost 4.4 pounds during my
Wednesday Weekly Weigh-In!
That really surprised me. I knew I would lose weight, I just didn't think it would be that kind of week! Not only did I lose 4.4 pounds but I also met my 9 week Mini goal three and a half weeks early! I am in the 170's now! Meeting a goal is such a wonderful feeling! Another off thing this week is my daughter has been with her dad this whole week visiting with Grandma and I miss her so much, but she will be back tomorrow! Things should get back to normal after this weekend, at least I hope.
If you are new to my site, you can check out my About Me page, it will tell you a little about me and this journey of a healthier me and more debt free me! That page has my mini goals listed as well! I hope that you follow me on this journey. I make a daily journal entry telling what I ate and the calories I burned and some other things going on in my life! I also have a weekly weigh in every Wednesday, so if you want to jump on the weight loss train with me you can share your success. If you have a healthy, blog let me know! I would love to follow you! I have a Facebook, Twitter and you can also follow me Google Friend connect. Leave a comment and let me know so I can Follow Back!
Have a great Weekend!